Men's Snowboard Boots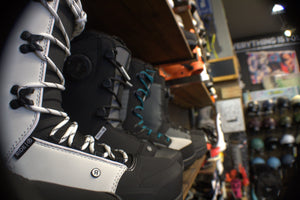 Snowboard Boots are one of the most important parts to your equipment. If your Snowboard boots don't fit, you wont have fun.  We recommend coming in and getting fitted, but if you are confident in your size then feel free to get after it!
Boot fit changes from year to year and model to model.  You want your boots as sung as possible without being uncomfortable. 
Men's Snowboard Boots