YES. Snowboards are in the building!
YES. Snowboards are in the building!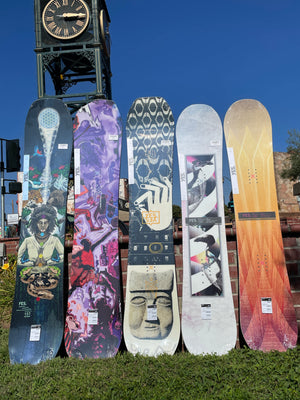 One of the smaller brands we carry who happen to have the most heart is YES Snowboards.  YES started in the wake of a major brand cutting a huge sect of their team and these individuals whom almost always said "yes" to almost everything decided to start YES Snowboards.  These guys are innovative and constantly thinking outside of the box to bring you some of the best snowboards built.  We are still waiting on a few boards from them, however we have received the Uninc. Greats, the Dicey, the PYL Uninc DCP and 2 of the best women's snowboards on the market; the Hel Yes and the all new Hello.